Constitutional Rights Foundation, 601 South Kingsley Dr., Los Angeles, CA 90005
h1 text
h2 text
h3 text
h4 text
h5 text
h6 text
h7 text
h8 text
h9 text
Fall 2018 PSA Contest Winners Announced!
We'd like to thank students from across the CAP nation who submitted entries to our fall 2018 PSA contest! The CAP Youth Board (CYB) has reviewed and judged all of the entries and would like to congratulate students from San Lorenzo High School in San Lorenzo, CA, for their PSA focusing on the issue of gun control.
Other winning entries focused on the topics of voting and diagonal crosswalks to facilitate safer pedestrian traffic walking to and from school. Visit crfcap.org and click on the homepage link to view all of the fall 2018 winning entries. While you're there, encourage students to prepare for the spring CAPfolio contest! Students can visit the Contests page for details on how and when to submit their entries.
#WhatItTakes to Make a Difference
Are your students taking civic action? Then why not share it on social media! All students who post their civic action on Twitter will be entered to win one of eight $25 Starbucks gift cards. The opportunity drawing will take place between March 18 and May 29. Simply have your students tweet out a photo and/or message (include school and state) with the hashtag #WhatItTakes or #CRFCAP. Let the tweeting begin!
Students Connect With CAP Youth Board on CAP's Discuss Page
Are your students in need of tips, ideas, or online resources to successfully complete their Civic Action Projects? The CYB is standing by to address these needs on CAP's Discuss page! The Discuss page is where your students can go for tips and answers to their questions about the CAP process.
This spring, the CYB will be answering student questions, sharing ideas, and helping students to locate the best resource for their next civic action. Encourage your students to log-in at crfcap.org to "Connect" and "Discuss" their next civic action with the CYB! 
Join Us at Our National CAPExpo on May 1
This spring, CRF will expand our efforts to showcase student work by introducing the National CAPExpo. This virtual event will highlight the efforts of students from across the country completing their civic actions to address a variety of issues important to them. Students can promote their efforts to create positive change to a national audience! Contact Laura Wesley (laura@crf-usa.org) for details on how your CAP classroom can participate.

Dear [[fullname]]:

Thank you for registering for Constitutional Rights Foundation's Civic Action Project (CAP)! You've now joined thousands of teachers across the country who are as committed as you are to helping students engage with public policy, take informed civic action, and improve their communities.

Here are your username and password for logging into the CAP Website:

Username:  [[username]]  

Temporary Password: crfcap (You will be asked to create a new password on your first login.)

Email: [[email]]

Logging in will bring you right to your Dashboard, where you'll find everything you need to facilitate the CAP experience for your students. Use your Dashboard to:

Enroll your students on the CAP website by uploading a class roster. We will generate secure usernames and passwords for them!
Access ready-to-use, standards-aligned lesson plans, including a special section for AP U.S. GoPo teachers! The five core lessons provide the basis for launching your students' CAP experience.
Download or have students complete online the CAP Planners that guide them through their projects and let you monitor, evaluate, and comment on their progress.

When your students log in, they'll have support at their fingertips, too! They can use the student discussion board to get tips from members of our CAP Youth Board and to see what other students across the country are working on.

And stay in touch! Don't hesitate to contact us with any questions. Follow us on social media to stay updated on upcoming events and opportunities, and encourage your students to do the same! #CRFCAP[1] 

Last but not least, please share your students' work with us! We're excited to see where their CAPs take them as they find out #WhatItTakes to engage in our democracy.

Best,

     

Greg, Laura, and David

Your Dedicated CAP Team

_______________________

Civic Action Project is a partnership of Constitutional Rights Foundation and The Annenberg Foundation
with support from the S. D. Bechtel, Jr. Foundation.

For more information about Constitutional Rights Foundation, please visit: www.crf-usa.org

For questions about implementation and professional development, please contact:

 
Gregorio Medina

gregorio@crf-usa.org
213.316.2105
 
 

Laura Wesley


laura@crf-usa.org
213.316.2128

  _________   

For questions about sharing student work and media product, please contact:


David De La Torre


david@crf-usa.org
213.316.1122
Vacant Lots

Seniors at Loara High School in Anaheim, Ca., investigate converting vacant lots and property into community property.

Loara High School, Anaheim, CA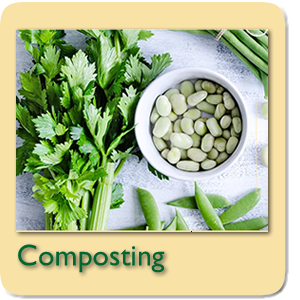 Composting Program
Students created a website promoting a composting program for their school district. The program would place bins in the cafeteria and kitchen area. Students believe creating this policy will improve the local environment now and for the future, and could possibly create a chain reaction in many other districts.
Silver Creek, High School, Longmont, CO
Gender Wage Gap


Sara from Vero Beach High School focused her CAP on the gender wage gap and its effect on women, families, and their careers.

Vero Beach High School, Vero Beach, Florida
‹
›
Firefighting Fee in California Wildfire (Trinity, CA)
Anti-panhandling Movement Grows in Northern California (Redding, CA)
State Regulates Commercial Dog Breeders (Philadelphia, PA)
Trustees Raise Ohio University Parking Fines (Athens, OH)
Plastic Bags Banned (San Francisco, CA) 
A. Divide the class into groups of 4–6. Distribute Handout 4A: Case Study Analysis to each student.

Each group will analyze two case studies in Handout B. (You may substitute any of these case studies with additional case studies, available on the CAP web site.) Provide half of a group with copies of one case study, and the other half of the group with a different case study.
Tell students that their task is to:
Read one case study and work with others in the group to fill out the Case Study Analysis form.
Share information about the case study with group members who worked on a different case study.
B. After the groups have shared their two case studies, hold a brief discussion with the whole class to ask clarifying questions about the case studies, such as:


Case Study #1: Suicide Barriers (Santa Barbara, CA)
Does preventing suicides comply with the Caltrans' Safety Improvement Program's stated purpose of reducing accidents (see the last paragraph of the article)?
Would the following fact alter your opinion of the policy? Although the bridge is the place with the highest number of deaths each year, more deaths occur along winding stretches of Highway 154. (Critics claim this is true and urge Caltrans to spend the money improving these stretches of the highway.)
Case Study #2: Random Student Drug Testing (Hackettstown, NJ)
The courts were involved with this policy. Other than constitutional challenges, how else might courts be involved with policy?
Case Study #3: More Streetlights Needed to Curb Crime (Oakland, CA)
The executive branch: How was it and will it be involved in this policy?
Case Study #4: Lead-Testing Requirement Washington, DC)
Why do you think Congress gave the Consumer Product Safety Commission the power to draft regulations on the law? Does this mean that CPSC is involved in policymaking?
You may substitute any of the case studies above with one of the additional case studies available on the CAP web site.

III. Debrief 

A. Ask students:
Why are public policies created?
If policies address problems, how might a policy be considered a problem? (If students have difficulty with this question, ask them to consider how critics of their particular policy might respond to the question.)
What levels and branches of government are involved in public policy? Explain.
How would you define public policy?
What did you learn about public policy that you think all citizens should know?
(You might link this discussion to the Citizenship Brainstorm charts.)

B. After completing this lesson, have students return to the Citizenship Brainstorm, identifying and adding to the lists.
\
Last modified: Tuesday, 17 September 2019, 1:33 AM