Summer CAP

A specialized summer program for students designed to provide a safe and productive space for passionate students to grow their leadership skills, develop their ideas, and elevate their CAP projects to the next level. The program will be led by Sari Kaufman and Casey Sherman, former students at Marjory Stoneman Douglas High School in Parkland, FL. They were the lead student organizers of the "March For Our Lives" in Parkland.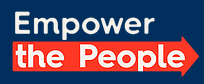 Sari and Casey have since spent their time working on and growing Empower the People (EtP). Sari will be a freshman at Yale University and Casey will be a sophomore at Duke University this September.  
Sari and Casey have a great deal of experience in the civic action world and love working with other students to bring their ideas to fruition, whether they choose to do this on their own, with their peers, or in partnership with an existing organization that aligns with their goals.  Supporting Sari and Casey will be additional guests and experts in a variety of different fields and topics.  
---

EtP has just launched a demo of MyVoteProject.com, a voter education website that is revolutionizing the way people vote and think about politics. The website provides a nonpartisan overview of local, state, and national candidates and different policies all in one place to help educate voters for the 2020 election. We are currently working with Duke Professors and Duke policy students, but are interested in expanding the program to include other student volunteers who are interested in researching policies and candidates to help expand the website. If you are a student and interested in participating in this project, please click on the button below and fill out the form, a member of the EtP team will respond with more information.
Last modified: Wednesday, 10 June 2020, 3:40 PM