Web Citizen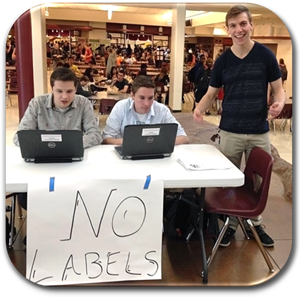 The CAP website is designed to engage students in public conversations about their issues and civic actions. The web site provides the following opportunities for students:

Students discuss the issue they are working on; ask for advice and feedback from other students or the CAP Youth Board. A published essay or editorial about the studens' issue can draw widespread attention to their concerns. Students should focus on their issue; state an opinion and the reasons that support it. Propose a solutin if they have one, and include any action planned. Student web and social media site created to educate about their CAP issue. Students can embed or transfer their work from other sites suc as: Facebook, tumblr, Blogger, Wordpress, and Twitter. In addition, students can also upload Prezi, PowerPoint presentations, Adobe Voice, etc.


Web Citizen Assignments and Resources from CRF and Teachers
Writing Assignments (doc)
Tracking Students' Progress
Web Citizen Assignment: Responding to CAP Colleagues A quick assignment to encourage students to respond to each other's posts.
Social Media Tools Here you will find tips for using social media in doing civic actions.
CRF monitors the Connect pages and welcomes your assistance. Though there have been very few instances, inappropriate posts are removed and teachers are notified.
© Teach Democracy. Last modified: Tuesday, 16 July 2019, 2:30 PM